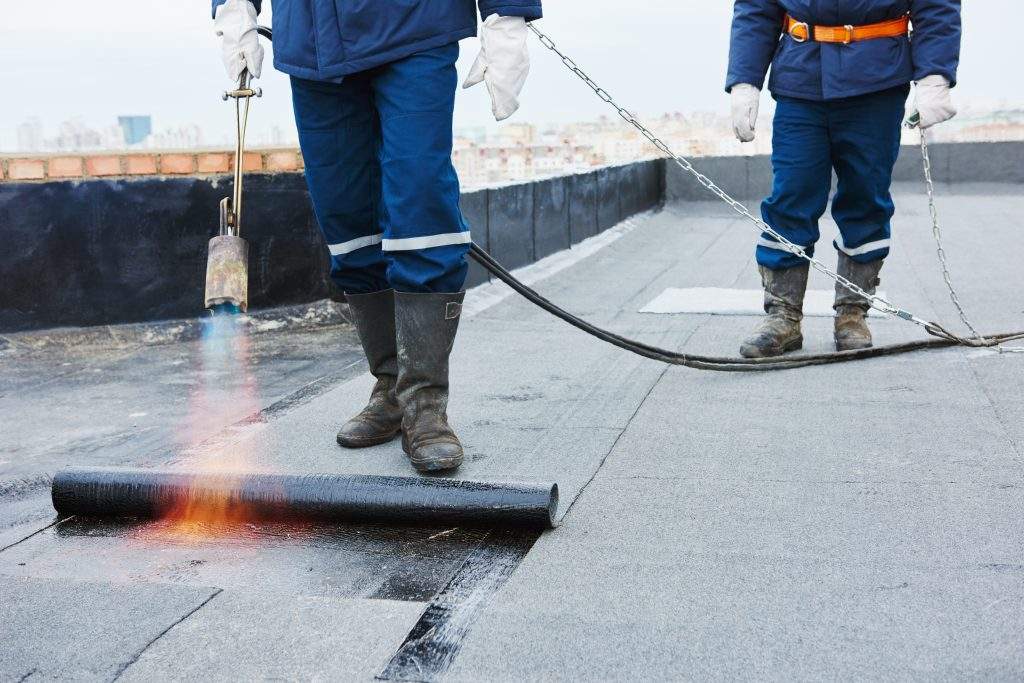 Built-up & Modified Bitumen Roofing in Denver, CO:
Commercial Roof Installation, Repair & Replacement
Modern Roof CO is a BBB accredited roofing company specializing in installing built-up roofing and modified bitumen roofing for commercial properties in Denver. A quality roofing system is essential for protecting your Denver business property, keeping it in top condition for years to come. A sturdy, aesthetically appealing roof also attracts potential customers, keeps them comfortable, and elevates property value. The success of our built-up roofing services in Denver is rooted in our exquisite workmanship, honesty, and ability to treat each customer with equal attention. From answering your queries, arranging pre-construction meetings, to doing a full clean up after installation, we leave your Denver property in perfect condition.
Make Efficient Use of Your Denver Space With Built-Up Roofing
Built-up roofing is a type of roofing system where multiple layers of bitumen and reinforcing fabrics get applied between ply sheets over the roof deck. This type of roofing is a tried and tested commercial roofing option, typically used on flat or low slope roofs in Denver. It's fire resistant, low maintenance, and contains excellent waterproofing abilities, making it perfect for bearing the brunt of violent storms and rain in Denver. When you want a reliable built-up roofing contractor in Denver, rely on us to safely and efficiently install your roofing.
Elevate Your Curb Appeal With Modified Bitumen Roofing
With five layers of added protection, modified bitumen roofing is one of the most trusted and popular roofing systems for commercial properties in Denver. Modified bitumen roofing is a close counterpart of built-up roofing. However, it isn't installed using adhesives. This type of roofing system has a long standing track record and long term warranties, making it optimal for distinctive types of commercial buildings in Denver. From UV protection and thermal resistance to high tensile strength, modified bitumen roofing offers unique advantages.
A Colorado Roofing Company That Delivers Value for Money
At Modern Roof CO, we're a BBB accredited roofing company that installs, repairs, and replaces roofing systems for commercial and residential properties in Colorado. With nearly three decades of industry experience, we passionately follow our core values — professionalism, transparency, and clear communication. We use the finest brands of roofing material for installing any type, style, and size of roof. Our roofing contractors work tirelessly to construct a safe, durable roof that keeps you comfortable for years to come. Call Modern Roof CO to get an estimate that fits your budget and get your roof restored in no time!