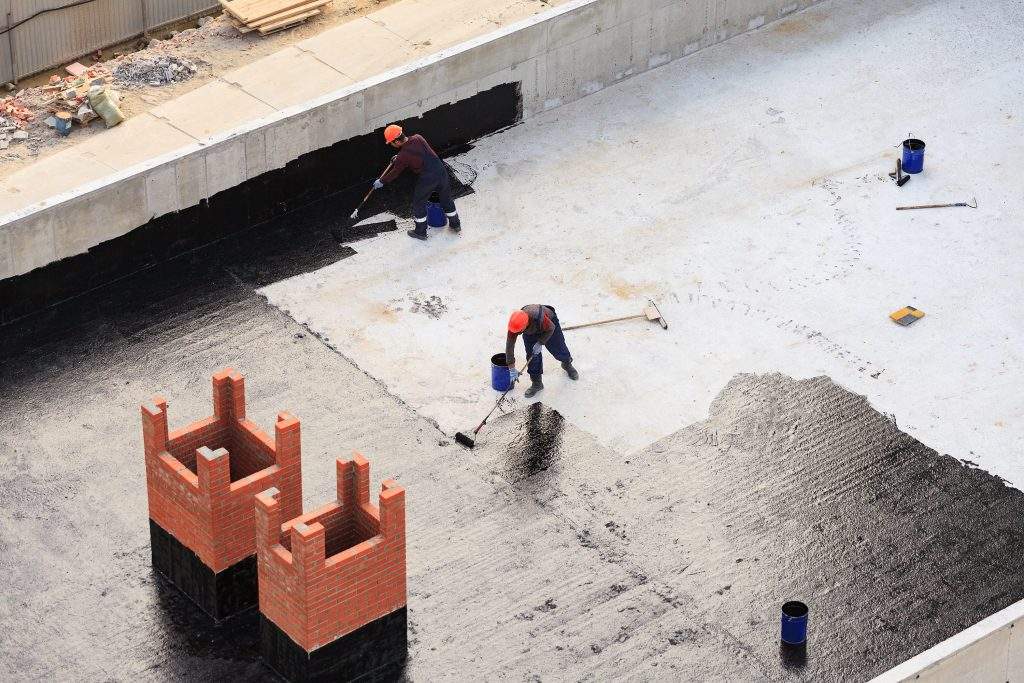 Silicone & Acrylic Roof Coatings in Denver, CO:
Roof Installation, Repair & Replacement
A Denver property's roof can deteriorate due to numerous reasons, including rough weather conditions, age, or improper installation techniques. With roof repair and replacements jobs being expensive to undertake, we at Modern Roof CO offer you budget friendly solutions to enhance your Denver property's structural integrity. Silicone and commercial acrylic roof coatings act as protective barriers for your Denver property, shielding it from harsh sun rays, water, and other harmful aggressors. We strongly believe in following our core values —professionalism, transparency, and clear communication. As a result, our Denver silicone roof coatings contractors will consistently exceed your expectations.
Extend Your Roofs Lifespan With Our Silicone Roof Coatings
Commercial property owners in Denver commonly use silicone roof coatings for sealing roof systems, as they can be easily sprayed onto roofing to fill in any seams, blisters, or cracks. This helps by adding an extra layer of protection from external elements for your Denver building. With silicone roof coatings having a white layer, they do an incredible job reflecting damaging UV rays. This method of sealing roofing systems also helps in bringing down construction costs and long term repair expenses. When you need expert advice on silicone roof coatings, consider turning to our Denver professionals.
Debris Resistant Commercial Acrylic Roof Coatings
Commercial acrylic roof coatings are specifically engineered for sturdiness and UV protection. At Modern Roof CO, we highly recommend installing commercial acrylic roof coatings on steep slope metal roofs in Denver, as such roofs don't have standing water issues. Our Denver roofing contractors always stick to a set budget and timeline, delivering lasting value to your property. If you need a proven option for sealing roof systems that has flexibility and durability, there's no better choice than acrylic roof coatings for your Denver property.
A Colorado Roofing Company That Delivers Value for Money
At Modern Roof CO, we're a BBB accredited roofing company that installs, repairs, and replaces roofing systems for commercial and residential properties in Colorado. With nearly three decades of industry experience, we passionately follow our core values — professionalism, transparency, and clear communication. We use the finest brands of roofing material for installing any type, style, and size of roof. Our roofing contractors work tirelessly to construct a safe, durable roof that keeps you comfortable for years to come. Call Modern Roof CO to get an estimate that fits your budget and get your roof restored in no time!