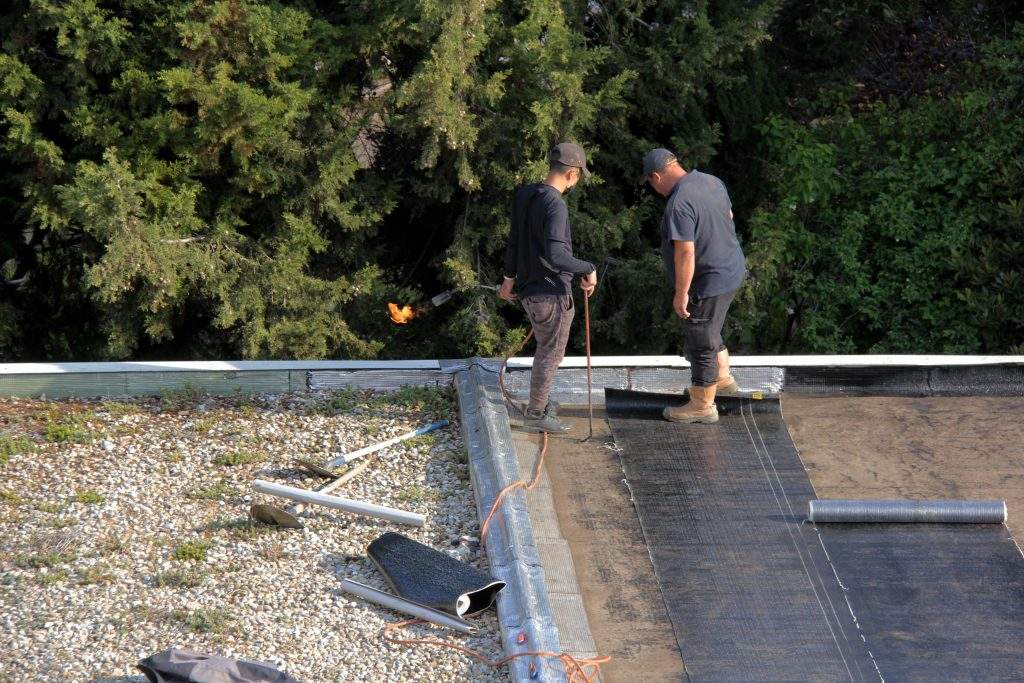 Tar & Gravel Roofing in Denver Tech Center, CO:
Commercial Roof Installation, Repair & Replacement
At Modern Roof CO, we make it our mission to construct the highest quality tar and gravel roofing for our Denver Tech Center, CO customers. With our roof's durable and resistant properties, commercial businesses all over Denver Tech Center, CO are opting for our services. Not to mention, our staff is friendly, professional, and understanding during the entire process. Installing your new roofing doesn't have to be a challenge when turning to our roofing contractors.
Protect Against Leaks at Your Denver Tech Center, CO Property With Our Tar Roofing
Our tar roofs use an airtight membrane that other flat roof systems don't use. This creates an added layer of protection against Denver Tech Center, CO rainfall or melting snow. Therefore, you'll never have to worry about the belongings in your property getting damaged due to a faulty roof. Turn to our tar roofing contractors and focus on what matters.
Obtain Durable Gravel Roofing from Our Denver Tech Center, CO Professionals
Gravel roofing is highly durable due to its natural ability to resist UV light and various weather conditions. We don't have to tell you that our Denver Tech Center, CO weather is often unpredictable. Therefore, installing a roof that can adapt to these various conditions means the roof on your Denver Tech Center, CO property will remain functional for decades.
Trusted Commercial Roof Contractors in Denver Tech Center, CO
At Modern Roof CO, we're committed to satisfying our Denver Tech Center, CO customer's desires. We have incredibly high work standards, ensuring we perform every aspect of your project to the best of our ability. Our highly trained team of roof technicians will complete our services within your stipulated timeline, never causing an inconvenience to your business.
A Colorado Roofing Company That Delivers Value for Money
At Modern Roof CO, we're a BBB accredited roofing company that installs, repairs, and replaces roofing systems for commercial and residential properties in Colorado. With nearly three decades of industry experience, we passionately follow our core values — professionalism, transparency, and clear communication. We use the finest brands of roofing material for installing any type, style, and size of roof. Our roofing contractors work tirelessly to construct a safe, durable roof that keeps you comfortable for years to come. Call Modern Roof CO to get an estimate that fits your budget and get your roof restored in no time!