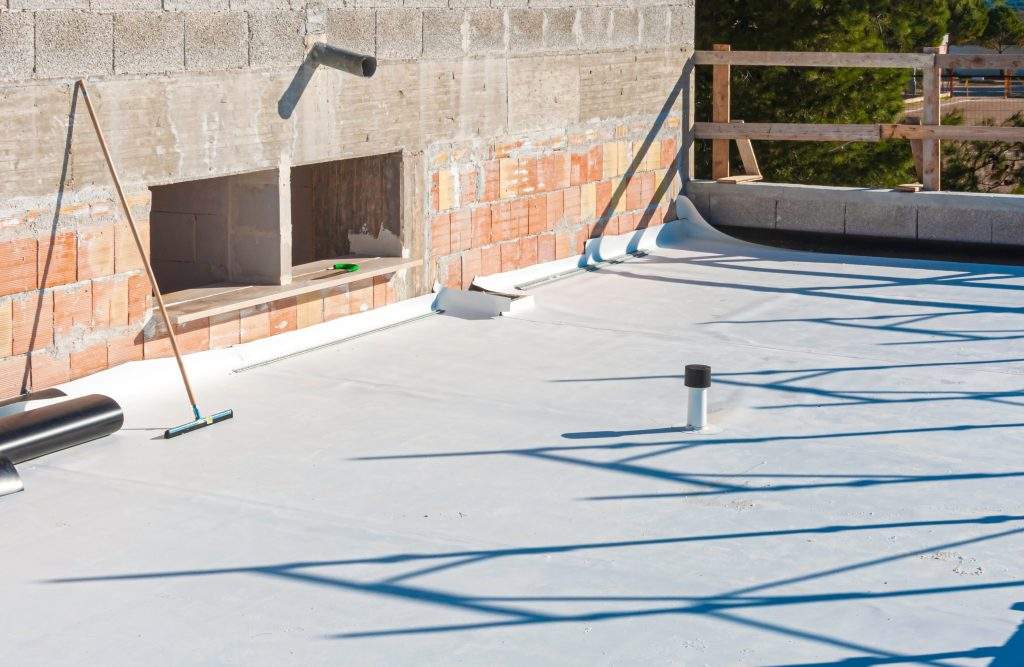 TPO, PVC & EPDM Roofing in Buffalo, WY:
Commercial Roof Installation, Repair & Replacement
As a highly experienced roofing contractor in Buffalo, WY, we at Modern Roof CO have extensive experience working with a varied range of roofing materials. Our Buffalo, WY roofing contractors understand that it's vital to choose the right roofing material for your commercial building's needs. The safety and comfort of your employees and tenants are key factors for a smooth running business. However, this can become difficult to achieve if your roofing system starts malfunctioning and causes inconveniences. With the process of choosing a roof system being daunting for most, our Buffalo, WY EPDM roofing contractors can help you choose a solution that offers you maximum value for your money.
Skilled TPO Roofing Contractor in Buffalo, WY
TPO comprise of polymerized rubber, providing unparalleled flexibility, making it perfect for Buffalo, WY's bitterly cold winters. TPO roofs are low maintenance, ecofriendly, and optimal for keeping buildings well insulated. Our TPO roofing contractors in Buffalo, WY make use of the finest grade equipment and refined techniques to safely install a TPO roofing system in any size. Available in colors ranging from lighter pastel shades to darker tones, our TPO roofing contractors can help you choose options that align with your business image.
A PVC Roofing Contractor You Can Trust
PVC roofing, also known as polyvinyl chloride, is a single ply roofing material commonly used on commercial roofs that are flat or low sloped. It's widely preferred and recommended by Buffalo, WY PVC roofing contractors, as it's durable and low cost. Our PVC roofing contractor have over three decades of roofing industry experience, making them a one stop solution for getting advice on PVC roofing systems for your industrial warehouse, school, or commercial property in Buffalo, WY.
EPDM Roofing Contractors That Get the Job Done Right
EPDM, also referred to as Ethylene propylene diene monomer, is a popular roofing material frequently used on Buffalo, WY buildings. EPDM is a much cheaper roofing solution in comparison to TPO & PVC roofing, making it ideal for Buffalo, WY business owners that are on a tight budget. EPDM roofs are known to easily last for at least two decades in Buffalo, WY's weather conditions, due to their durability, low maintenance, and highly resilient properties. If you're looking to lower your cooling costs, then count on Modern Roof CO's EPDM roofing contractors to come through on all your needs.
A Wyoming Roofing Company That Delivers Value for Money
At Modern Roof CO, we're a BBB accredited roofing company that installs, repairs, and replaces roofing systems for commercial and residential properties in Wyoming. With nearly three decades of industry experience, we passionately follow our core values — professionalism, transparency, and clear communication. We use the finest brands of roofing material for installing any type, style, and size of roof. Our roofing contractors work tirelessly to construct a safe, durable roof that keeps you comfortable for years to come. Call Modern Roof CO to get an estimate that fits your budget and get your roof restored in no time!